Black Ground Protection Mats 3'x8'
$190.00 $240.00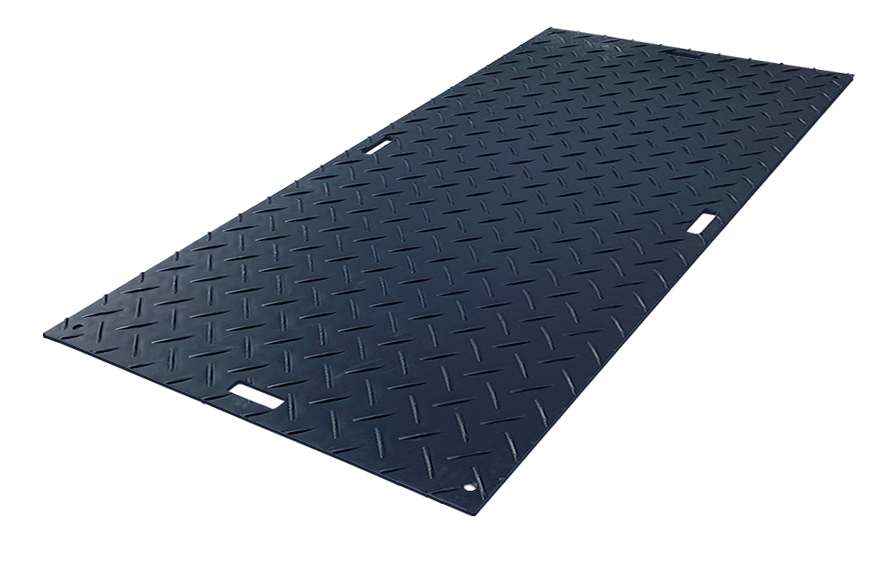 Recommended products
$11.00

$15.00
Product Description
Welcome to Blue Gator Ground Protection Mats. Our mats are 100% Made in the USA and are created with superior HDPE (High-Density Polyethylene) which is infused with a proprietary rubber to increase traction for your machines. Built to last 15-20 years of service. Have confidence when you purchase from the manufacture direct. Most orders are shipped within 1-3 business days from the time of purchase. Our 3'x8' mat comes in at a low 60lbs.

Blue Gator Ground Protection Mats improve efficiency and safety! Ideal for construction or landscaping job sites where traction is needed while also protecting the environment.
Blue Gator Mats are the only mats on the market with this Exclusive design feature!


Benefits of Blue Gator Mats:

Infused with rubber for superior grip & flex
Lightweight and easy to transport
Easy to install on uneven surfaces
Reduce cleanup time
Protect vegetation and plants
Prevent rutting and runoff
Eliminate the need for gravel
Include hand holes for easy placement & storage
Rugged - withstands up to 90 tons!
Flexible - bends but won't break
Waterproof - won't rot, crack, or peel
Eco-Friendly - 100% recyclable High-Density Polyethylene
White Mats are translucent - which reduces damage to vegetation
Affordable - an excellent return on investment!
Deep "v" pattern on one side and a diamond pattern on the back
Limited Lifetime Replacement Warranty to the original (retail) purchaser with original receipt.

Our mats are warranted against, but not limited to cracking, breaking, splintering, and chipping.

For further information on our warranty please reach out to our live chat.
Questions? Call us at 628-800-6287.